GET A QUOTE
The X Factor isn't just about teary-eyed judges and TV ratings. Behind the sobs and the smiles, there's a complex machine at work. The challenges faced and bested by each rising star involve dozens of people and teams doing their job perfectly. You can bring the same lessons to bear on your away day, creating an environment that's fun, topical and effective. I've picked some of the best music-based team building activities - let me know if you have favourites of your own!
Can You Rock This
No-one illustrates the elusive X factor better than a superstar rock group. In this team building challenge, groups are tasked with recreating a classic rock track. Laying down some serious moves including lip synching and air guitar, team members learn the fine arts of delegation, time management and communication.
In true X Factor fashion, the finished piece is then judged by a panel of music moguls. Qualitative feedback, delivered on the spot, is used to help reinforce the positive effects of working together, recognising strengths and hitting a deadline.
Band Building
It's not easy to build a band capable of blowing away the X Factor judges! In a well-oiled musical machine, individual roles are carefully orchestrated for the good of the finished piece. Drummers hold a groove with bassists. Guitarists add colour and flair. Vocalists give personality and soul to a songwriter's words.
In this team building classic, the stakes are raised as the clock ticks. Teams must create, rehearse and show off their band on a strict schedule. If they don't pick the right members for each instrument, or if they fail to listen to instructions when learning the instruments, the performance won't hit the high notes.
Feedback from a Band Building activity is emotional: when the team gets it right, they know it because the song comes alive on stage. The question is, will each member of the group understand how restraint and co-operation contribute to the performance?
Music Industry Madness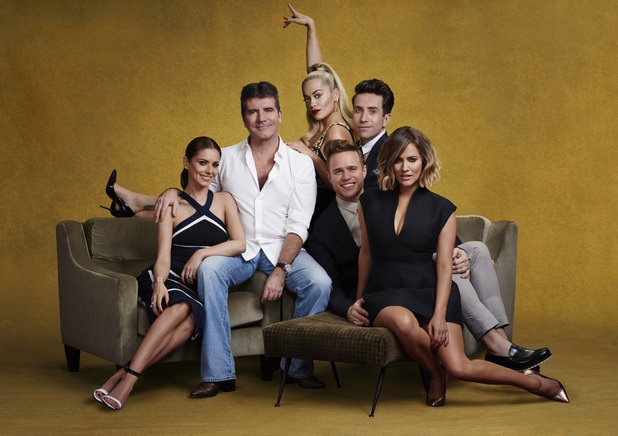 The ultimate X Factor homage, Music Industry Madness takes the Band Building idea and expands it to include every aspect of 'the business'. As well as creating and rehearsing the band, teams must develop a killer album cover, choreograph a dance routine and produce a video.
Judges in this challenge weigh each team's full offering before selecting a winner. The feedback clearly demonstrates how every element of a project needs to be in tune for its outcome to be a success.
Is the song a hit? Will the promo material fly? Is the video an instant classic? Teams that deliver an OK performance on stage could still beat musicians that rock out with a perfect 10, if their album artwork and promo video are up to scratch.
The Global X Factor
Going global gives you an opportunity to focus on specific skill-building challenges, like drumming and dancing. In The Global X Factor, teams are challenged to master tribal percussion, the legendary Haka and a Stomp-style improvised drumming and dance routine.
By learning the different styles in different settings, team members are encouraged to focus on the skills rather than the actions. By the time they come to their third challenge, they'll have realised each activity is giving them the knowledge they need to participate in the fourth and final task: a huge, multi-disciplinary performance featuring everything they've learned.
Do you have a favourite music-based team building challenge? Share your thoughts with our community on LinkedIn and Twitter.
Posted By: Jim Alexander on Tuesday, 01st September 2015
---