GET A QUOTE
Quizzes are the classic evening entertainment, and they can be perfect for a corporate dinner. If you want yours to stand out from the crowd, you need a memorable round. I've run a few quiz contests myself, over the years, and collected some favourites along the way. Here are five of the best.
Six degrees of Kevin Bacon
They say any film is just six steps away from a movie Kevin Bacon was in. This idea is called 'six degrees of Kevin Bacon', and it's the basis for this classic movie round.
Teams must name a number of actors, actresses or films based on your clues: just as in a standard movie quiz round. The answers to all the questions in the round, though, will give further clues to the identity of a Kevin Bacon film when taken together. Teams naming the Bacon movie correctly either get five extra points, or double their points for the round. Top contenders for the bonus answer are movies featuring big casts, famous songs and big directors: JFK, Footloose, Flatliners, Apollo 13, A Few Good Men or X-Men: First Class.
Logo logistics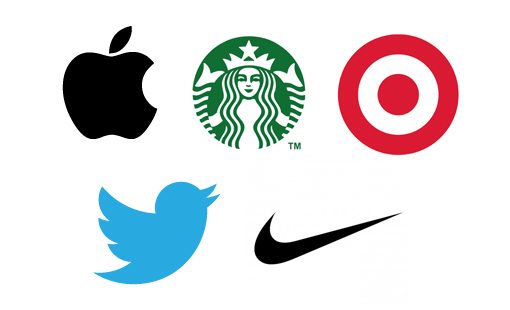 Logos are everywhere: but how many can your team spot when the brand names have been removed? Start with easy company badges, like Apple and Nike, and get progressively harder as you go through the round. You'll be amazed how many common logos suddenly become hard to spot when the wording is taken away.
Interactive challenges
A modern quiz can be so much more than questions down the local pub. Smart devices are the perfect platform for challenges with a difference - like creating a 30-second movie skit or matching photo clues to find places in and around your event venue.
Don't fancy complicating the issue? Try something simple by getting teams up on stage for hilarious themed rounds. If you're having a horror night, get team members to Dress the Mummy or bob for 'eyeballs' in a bowl. The more of a laugh your interactive round is, the better (hint: save this one until the second half of the quiz, when everyone's had a few glasses of wine).
Bright lights, big city
How well do you know your favourite city? Test your teams' international jet-setting experience by getting them to identify world cities from their skylines, or using aerial photos of legendary locations. This one's great for including in a themed evening. I like the Superhero theme. You can add this round to a superhero quiz by making the cityscapes tie in with costumed avengers: Gotham, Metropolis, Mega City One, Star City…
Snookered
A classic final round, Snookered can change everything with the final answer. The format is 12 questions, alternating between simple ones (red balls) and progressively more obscure ones (colours). Teams get one point for each red ball question they get right, but the corresponding snooker score for every colour they 'pot' - so if you answer the green question right, you get three points instead of one.
The catch is that coloured balls only count if the team has got the preceding red ball question right - just like in the real game. You've got to pot the red before you can score on a colour.
Snookered is great for giving teams hope in the very last moments of the quiz. If they get the final red right, they stand to make a massive seven points by potting black. The tension when the answers are read out is unbearable!
Posted By: Jim Alexander on Monday, 27th July 2015
---